Ricardo Serpell C.
Profesor
Ricardo Serpell is an Architect and PhD in Civil Engineering from Pontificia Universidad Católica de Chile at Santiago, where he is currently Assistant Professor to the Department of Construction Engineering and Management of the School of Engineering. His broad professional and academic experience, ranging from architectural design to engineering sciences, allows him to effectively bridge the diverse disciplines involved in the development of the built environment.
Paula Melo
Estudiante Doctorado
---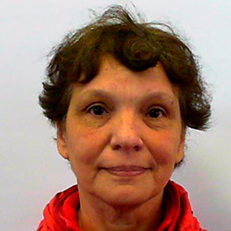 Victoria Romano
Estudiante Doctorado
---
Reciclaje de Hormigón y Materiales Cementicios, Materiales para Rehabilitación Patrimonial, Sistemas Constructivos Innovadores Basados en Hormigón, Materiales de Baja Resistencia Controlada (CLSM), Planificación Estratégica
3
Proyectos de Investigación
2017
CORFO (2017-Presente), Development of an impervious material based on bio-cementation of copper ore tailings for use as construction material for tailing containment. Director, Investigador Principal.
---
2016
CORFO (2016-2017), Development of a building system for social housing based on two-layer reinforced concrete walls printed in a robotic plant. Investigador Académido Responsable.
---
2014
FONDECYT 11140675 (2014-Presente), Production of recycled cementitious materials from demolition concrete fines: characterization of product and process performance. Investigador Principal.
---
2014
Scientific Journal Fund CONICYT FP130028 (2014), RIC Journal to ISI: Editorial process improvement. Director.
---
2012
FONDEF D10I1086 (2012-2014), Exterior wall solutions for concrete houses considering energy-thermic, structural and constructive criteria. Ingeniero Coordinador.
---
2009
FONDEF D071076 (2009-2010), Definition and Implementation of a Durability Based Specification System for Reinforced Concrete Structures. Investigador Asistente.
2015
PUC (2014-Presente), Implementation of over 2.400 m2 of teaching labs in the new Science and Technology building of the Engineering School at Pontificia Universidad Católica de Chile. Investigador.
---
2014
CMN (Council of National Monuments) (2014-Presente), Strategies for reinforcement of heritage masonry: Bed-joint structural repointing.
---
2013
(2013), Renovation of a small section of the Construction material characterization laboratory to house sensitive materials' testing equipment (isothermal calorimetry, particle size analysis, heat constants determination, optical microscopy).
---
2012
(2012), Transformation of a small office space into a Lounge for the students, professors and staff of the Department of Construction Engineering and Management.
---
2011
Visiting Scholar, University of Illinois at Urbana-Champaign (2011), Controlled Low Strength Materials (CLSM) Based on Fines from Recycled Concrete Aggregates.
---
2010
Tesis MsC. PUC (2010), Reactivated Cementitious Materials from Hydrated Cement Paste Wastes.
---
2009
(2009), Offices and Storeroom for ROSENBERGER Sudamérica, in Santiago (with architect Jorge Heitmann).
---
2008
(2008), Private House in Ñuñoa (Beovic Serpell Arquitectos). Clients: Marcelo Alonso, Amparo Noguera.
(2008), Parametric model of barrel vaulted roof, for architect Smiljan Radic. Programming of a parametric object for automatic generation of 3D model, plans and details of parts for prefabrication in laminated wood.
---
2007
Beovic Serpell Arquitectos (2007-2009), Teatro la Memoria, Theater hall and center for research and teaching. Implemented in a preexisting industrial building in Bellavista, Santiago. Client: Alfredo Castro Gómez.
(2007), Parametric modeling of dome roof, for a vineyard project by architect Smiljan Radic.
Beovic Serpell Arquitectos (2007), Rehabilitation of house and project for a painter workshop in Providencia, Santiago. Clients: Bruna Truffa, Javier Brstilo. Published in Vivienda y Decoración magazine.
---
2006
Beovic Serpell Arquitectos (2006), Rehabilitation of House in Providencia, Santiago. Clients: Alberto Cabezas, Daniela Mauriz.
---
2004
Estudio Puga Serpell (2004-2005), Museography project for Artequín Museum in Concepción: Interior design, furniture design, and specification of interactive equipment for the exhibition hall, in Jorge Alessandri Park.
Estudio Puga Serpell (2004-2005), Design and specification of modular exhibition display case for permanent collection items. Chilean Museum of Pre-Columbian Art.
Estudio Puga Serpell (2004-2005), Project for new Access Hall. Layout and furniture design for entrance and Museum store. Chilean Museum of Pre-Columbian Art.
Estudio Puga Serpell (2004-2005), Chilean Art Crossing Borders: Script for international exhibit. Clients: Ministry of Foreign Relations, Cultural Corporation of Las Condes, and Patricia Ready Art Gallery.
Estudio Puga Serpell (2004-2005), User interface design and user manual redaction for electro-medical devices for Tecnocal Ltda.
Estudio Puga Serpell (2004-2005), Design and specification for plastic components and body parts of toys produced by Fun Max Toys Ltda. in China, using virtual 3D models.
---
2003
FONDART 2002 (2003), Stage design and installation for theater play at the National Museum of Arts. Play: "Edipo, André Gide", Director: Carlos Bórquez.
---
2002
CMPC Holding (2002), Interior design of Sala del Árbol (Tree Hall), a didactic exhibition hall. Jorge Alessandri Park, Concepción.
---
2001
Smiljan Radic Piraino (2001), Small house in Melipilla.
---
2000
Ministerio de Obras Públicas (2000-2002), Public Services Building, Civic District of Concepción.
Escuela de Arquitectura de la Pontificia Universidad Católica (2000), Stand for the XII Bienal de Arquitectura, in Santiago. Diseñado y Construido con Philippe Blanc
---
1996
Proyecto de Pregrado, PUC (1996), Analysis of the Santiago Street Mesh from 1890 to 1996.Investigador de Pregrado.
---
1995
PUC, Barttlet School, UCL (UK) (1995-1996), Consolidation of the Basic Sanitary Unit Social Housing Program.Investigador Asistente.
Contamos con 1.100 m2 de oficinas para profesores, alumnos de pre y postgrado, biblioteca, sala de usos múltiples, laboratorio de trabajo colaborativo, sala de estar y sala de reuniones para alumnos. También posee 270 m2 que albergan los laboratorios Docentes e Investigación y laboratorio de Tecnologías de Construcción, 2000 m2 de laboratorios de Servicio Exterior, y patios de ensayo equipados con tecnología de punta para el estudio de materiales y tecnologías de construcción

El Laboratorio se encuentra ubicado en el subterráneo del edificio San Agustín, cuenta con 270 m2 que alberga a dos laboratorios. El principal objetivo de este lugar es la docencia, este cuenta con equipamiento de alta tecnología al servicio de los alumnos del departamento con el fin de reforzar la enseñanza experimental, desarrollar las habilidades prácticas.